Uptime — keeping you on the road
Formed in 1902, International® Trucks is a leading producer of medium-duty trucks, heavy-duty trucks and severe-service trucks. Peterson Trucks is proud to be the authorized International Trucks dealer to customers in the Bay Area, northern California coast, Willamette Valley, central Oregon, and Portland metro region.
---
Medium Duty
Plenty of Truck to Go Around Whether it's navigating the ups and downs of the job site, or the ins and outs of downtown traffic, our medium-duty trucks can handle it. Rated for hauling 14,001–33,000 lbs., our medium duty trucks are as durable as our bigger classes, while giving you a maneuverability you just can't get from the big boys. And of course, they're built with our DriverFirst® philosophy, giving drivers trucks they'll love to drive.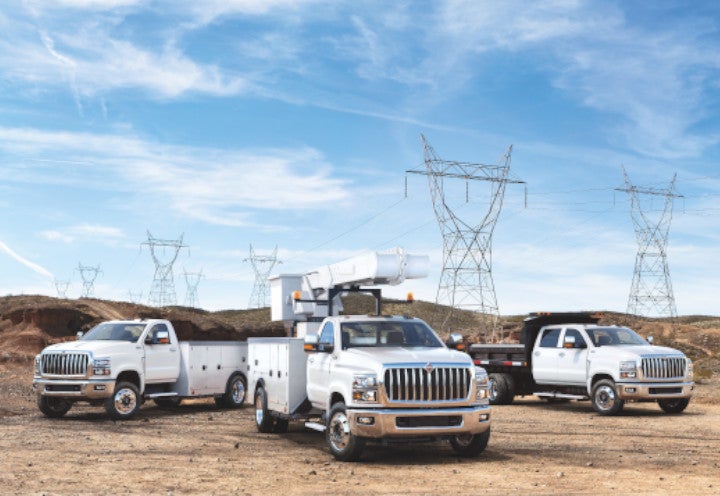 CV SERIES
Resilient across all seasons, the CV™ Series is built to help your business flourish.
Horse Power:
350 max
Torque:
700 lb-ft
GVW:
16,000–22,900 lbs.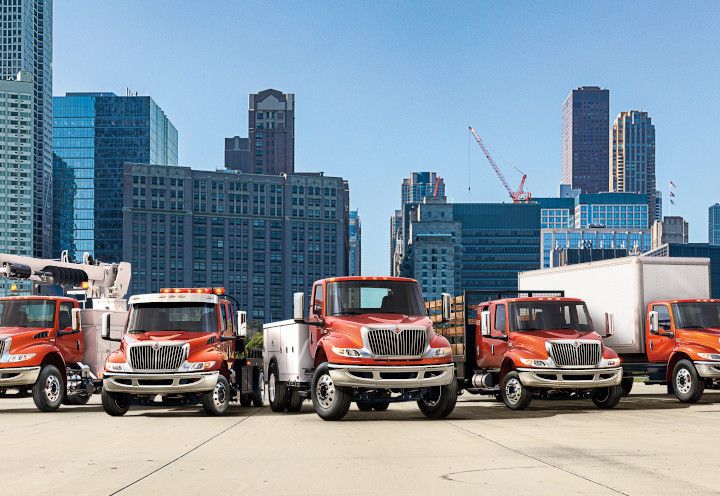 MV SERIES
Designed with connectivity and comfort in mind, meet the truck that delivers uptime.
Horse Power:
380 max
Torque:
1,250 lb-ft
GVWR:
54,600 lbs.  
---
Heavy Duty
Take the Show on the Road When you're going the distance, you need a truck that can keep up. Our heavy-duty trucks are built for life on the highway. We've kept the driver's needs in mind to design trucks that are fun to drive, safe, and comfortable, even over long distances. They're also designed to haul over 26,001 lbs.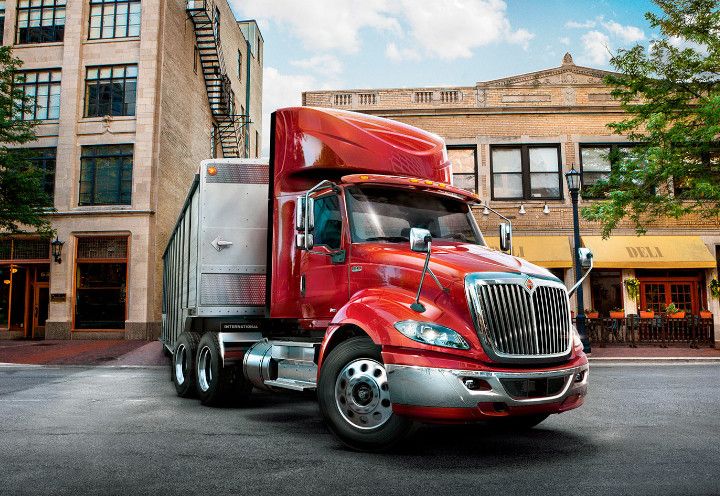 RH SERIES
The most agile regional haul truck to hit the streets.
Horse Power:
475 max
Torque:
1,750 lb-ft
GVWR:
60,000 lbs.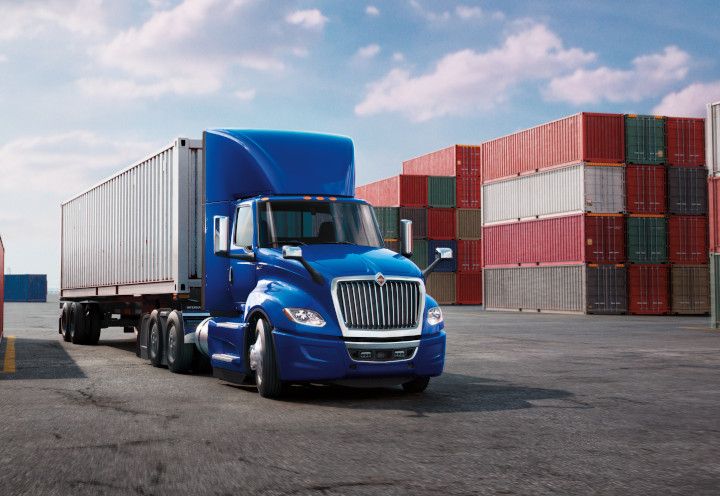 LT SERIES
The most driver-centric, fuel-efficient, uptime-focused truck we've ever delivered.
Horse Power:
565 max
Torque:
2,050 lb-ft
GVW:
60,000 lbs.  
---
Severe Duty
On a Mission These trucks pack a serious punch. Built for the job, severe duty trucks work for a living. They're spec'd to haul over 33,001 lbs., but we've made sure that they're also built to haul the driver. With cabs that keep drivers comfortable and in full control of their vehicle, block out distracting noise and still ensure maximum visibility, they're the embodiment of our DriverFirst™ philosophy.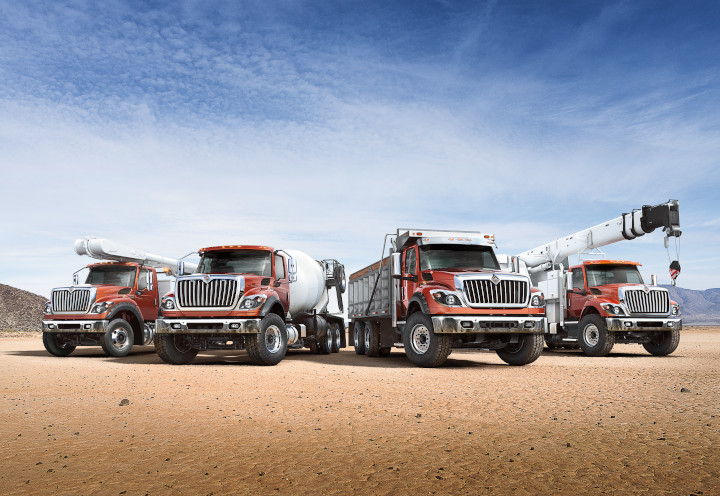 HV SERIES
Tough enough for any job, it's also built to work smarter, with an interior built around you.
Horse Power:
500 max
Torque:
1,750 lb-ft
GVW:
74,000 lbs.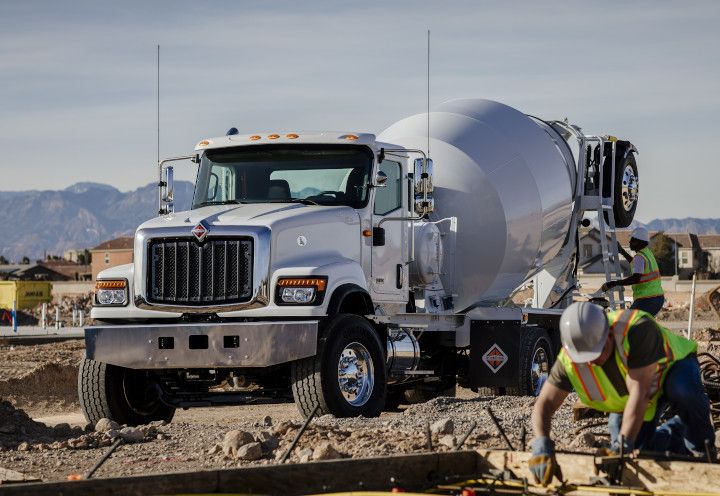 HX SERIES
Purpose-built to outwork and outlast even the most punishing of job sites.
Horse Power:
605 max
Torque:
2,050 lb-ft
GVWR:
92,000 lbs.