Truck Service at Peterson
Peterson is committed to helping you operate more efficiently and profitably – that's why we offer Total Vehicle Support. We have the inventory, tooling, and trained personnel to provide qualified support for your total vehicle maintenance and repair needs. Peterson also provides Total Business Support for your engine, chassis, suspension, brake, and electrical needs. We can provide complete solutions to your total vehicle service needs – when and where you need it.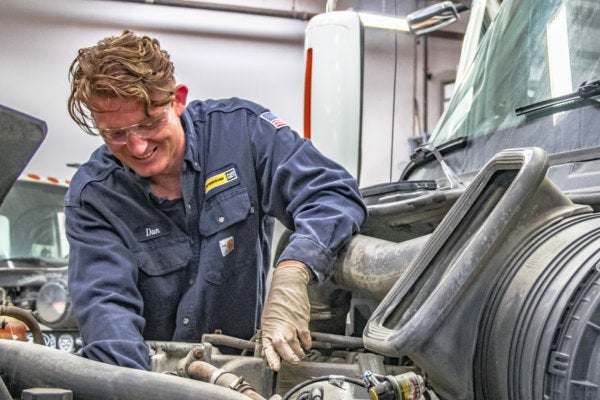 ---
Other service options offered by Peterson:
Preventive Maintenance
Customer Overhaul Protection
Emergency Breakdown Services (EBS®)
Service provided for all makes and models
ASE and Navistar Certified Technicians
Limited Mobile Maintenance Available
Electronic Engine Diagnostic Center
Many used truck and engine warranties honored
Diesel Particulate Filter Cleaning
Quick Lube
Rapid Brake
Quick Check
HVAC Service
DOT Inspections
Alignment Shop
Fuel Tank Cleaning
Engine Overhaul
24-hour Wrecker Service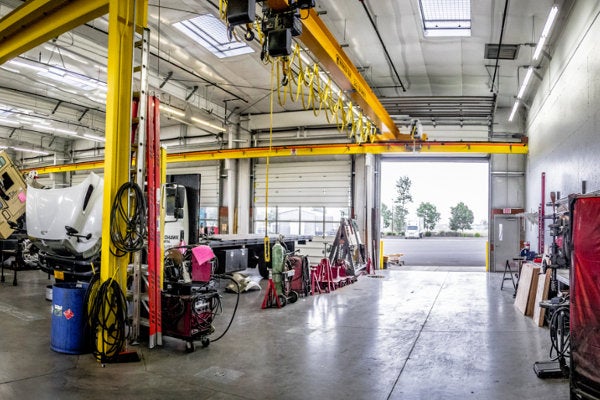 ---
Emergency Breakdown Service
Breakdowns never happen on a schedule. Thankfully, Peterson Trucks offers 24/7/365 emergency roadside service from all our locations in Oregon. When breakdowns strike, count on Peterson's team of OEM-certified technicians and fleet of response vehicles to come to your driver's aid.
And in the case that repairs cannot be completed on site, Peterson works with local towing vendors to bring your vehicle to our shop where it can be processed by our Accelerated Service Program. Our goal is to get your truck fixed, out of the shop, and back on the road as quickly as possible!
What to Expect when You Call
Calling during business hours? Follow the prompts on the automated system to your store's service desk. Let the dispatcher or service clerk know what the issue is and where your truck can be found. We'll send a tech out as soon as possible.
Calling afterhours? A third party answering service will gather your information and pass it along to the on-call tech. You'll receive a call back from a member of our service team, and we will dispatch help to your location.
What to Expect from the Technician
Communication is at the core of our relationship with each and every customer. Our techs will be in touch before they arrive at your location. Their goal is to maintain the safety of you, your vehicle, and the motoring public.
Once on site, the technician will use a number of tools and resources to address the problem. This may include using specialized diagnostic equipment, or calling Navistar's EBS Control Center, or technical communicators at Peterson University for additional expertise.
Your UpTime is our priority!