The superior combination of uptime, DriverFirst design and maximum cab-axle flexibility makes the MV™ Series the ultimate work truck in its class. You can be sure that you'll have the best base for your work truck – no matter the vocation. With a wide range of applications and a focus on connectivity, the MV™ Series works to your advantage by giving you quality you can depend on—day in and day out.
Plus, you'll have the support and expertise of our nine full-service locations, all conveniently located throughout Northern California and Oregon.
---
Cab Options
Available in several different cab configurations, the MV Series can carry your tools or your crew – or both! With extended cab, day cab, and crew cab options, you can easily spec your truck to best meet your needs. Check out our inventory to see which cab option works best for you.
Extended Cab
Additional 26″ for extra passengers
Available bench seating
Nearly 40″ of headroom and 82″ width
Day Cab
82″ wide cab
Nearly 40″ of headroom
30″ of legroom
Crew Cab
44″ extension
Spacious rear passenger room
Rear cab doors open 85 degrees
---
Engines
Your truck is as ready to work as you are. With two Cummins engine options, you can balance your needs for power and fuel efficiency while still getting Cummins' legendary durability and reliability. The MV Series is available with the following: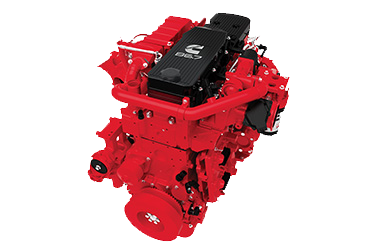 Cummins B6.7
520-800 lb.-ft. torque
200-360 horsepower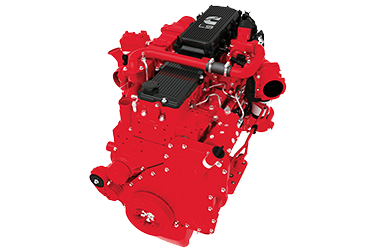 Cummins L9
720-1,250 lb.-ft. torque
260-380 horsepower
---
Body Options
Built from the ground up to support a variety of bodies, the MV Series can be fitted with your choice of dump, service, towing, flatbed, or box bodies. We work with recognized body manufacturers to ensure that your truck meets the needs of your business. Need a truck today? We also carry a selection of bodied up trucks, all ready to hit the road or construction site.

Low Cab 4x2
GVW: 23,500 - 37,000 lbs.
Wheelbase: 128 - 254"

Low Cab 4x2 Low Profile
GVW: 23,500 - 29,000 lbs.
Wheelbase: 128 - 254"
Mid Cab 4x2
GVW: 26,500 - 44,600 lbs.
Wheelbase: 140 - 254"

Mid Cab 4x2 Low Profile
GVW: 24,500 - 29,000 lbs.
Wheelbase: 128 - 254"
---
Uptime
Designed to last, the MV Series is your partner in uptime. With reliable engine and transmission options from Cummins and Allison, you can trust that your truck will spend less time in the shop. Intelligently designed, the MV Series has all major fluid reservoirs and dipsticks easily accessible from the side of the engine bay. Additionally, frequently maintained items have been designed to be easily accessed and serviced, allowing your truck to spend more time out on the road.