Roadmap to Electrification
The regulatory environment is changing. The electrical grid is evolving. The trucking industry of tomorrow will not be the trucking industry of today. Peterson Trucks combines the necessary infrastructure, vehicles, and support in a lease package. It's a turn-key solution, centered on uptime, to keep you compliant and profitable.
The team of Peterson Trucks, International, and Freewire provide a complete eMobility solution. Bringing knowledge and years of experience with technology and infrastructure to deliver customers the "just right" electric solution. It is designed to help commercial truck and bus customers implement electric vehicles via its unique consultative approach that goes beyond the vehicle, covering the entire eMobility lifecycle.
---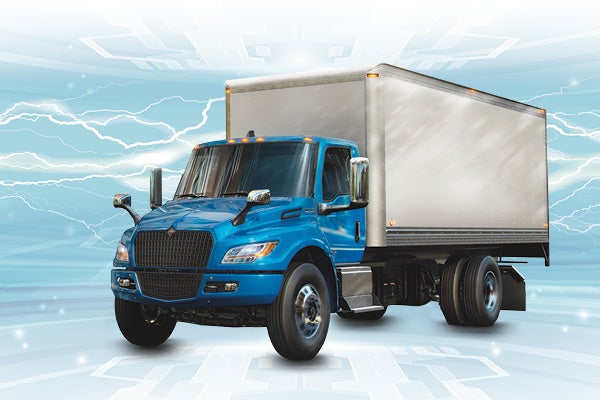 eMV Truck
The Electric Truck — Done Just Right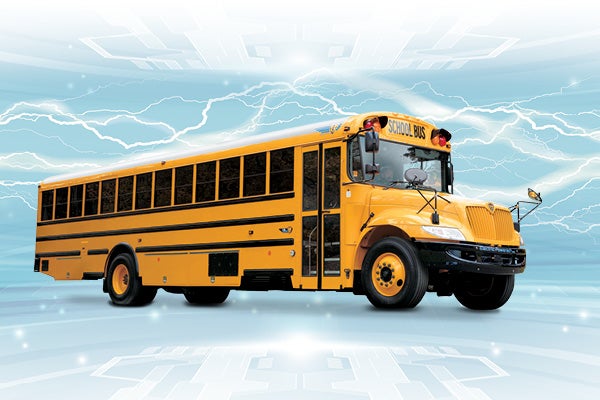 eCE Bus
IC Bus Electric CE Series School Bus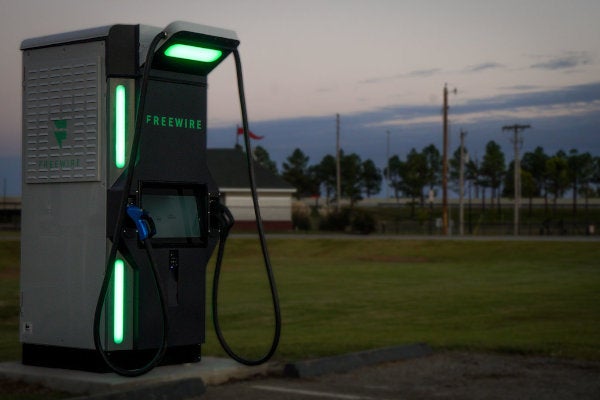 Boost Charger 150
EV Charging with Integrated Energy Storage
---
Peterson Transportation Technology Speacialists looks at everything from compliance, creating route simulations, peak shaving, finding funding programs through grant assistance and tax incentives while also providing EV requirement and efficiencies data.

---
Fully-integrated ultrafast electric vehicle charging solutions that free customers from the limitations of the electric grid. The unique combination of battery technology, power conversion technology, and software provides retail, fleet, utility, and municipal customers a flexible and fully-integrated solution that lowers costs, optimizes electric vehicle charging, and unlocks energy services to lower energy bills and increase resiliency.

---
With the help of OnCommand Connection and its powerful tools and resources, you can maximize uptime and operational efficiency for your electric vehicles. OnCommand Connection provides the following for your electric fleet:
Customizable vehicle health reports sent daily or weekly by email and/or online portal.
Key metrics such as current state of charge, plug-in status, range, tire pressure and more.
An open architecture solution that delivers remote diagnostics for your entire fleet, regardless of make or model*, integrating data from over 30 telematics service providers.

---
International Electric MV series, specifically designed to be just what you need for your fleet – because we thought about more than the vehicle itself. We thought about the entire ecosystem.
A zero-emissions school bus option with a lower total cost of ownership and user-friendly options and features, the Electric CE Series was engineered from the tires up to withstand the rigors of daily use, and arrive at every destination on time, every time.