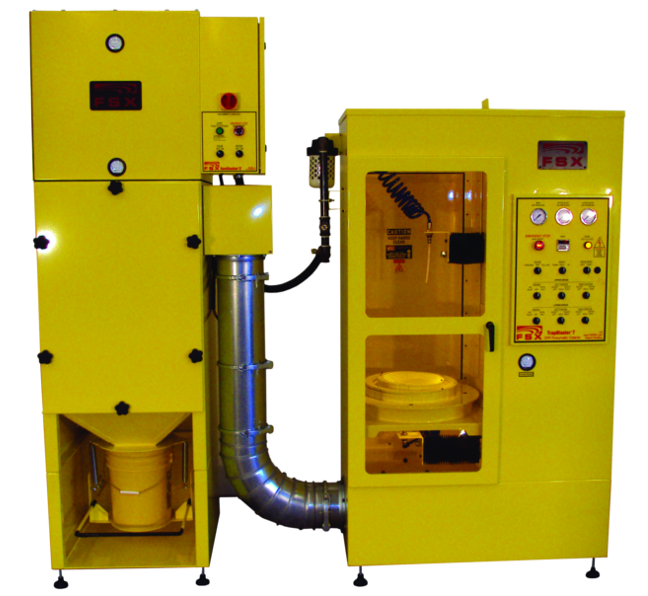 Industry Leading DPF Cleaning
The Peterson Difference: Air Knife Scanning
94% Ash Removal
20% More than the Pulse Technology
Longer Intervals Between Cleanings
Identify Potential Filter Deficiencies
Increase DPF Service Life
Thermal Regeneration Available
---
Conventional vs FSX Trapblaster
Conventional Pulse Cleaning
Attempts to clean 5000 cells at once. Center cells clean first, while outside cells get little cleaning. Stops cleaning when a path of least resistance is established.
Process time: 20 minutes Cleaning action is hidden on both ends. Operator cannot tell when cleaning is complete.
FSX Trapblaster
Cleans using air knife scanning on both ends of the filter. Each individual cell is scanned hundreds of times from both directions.
Process time: 22 minutes Cleaning action 100% visible to operator. Cleaning complete when dust stops exiting filter.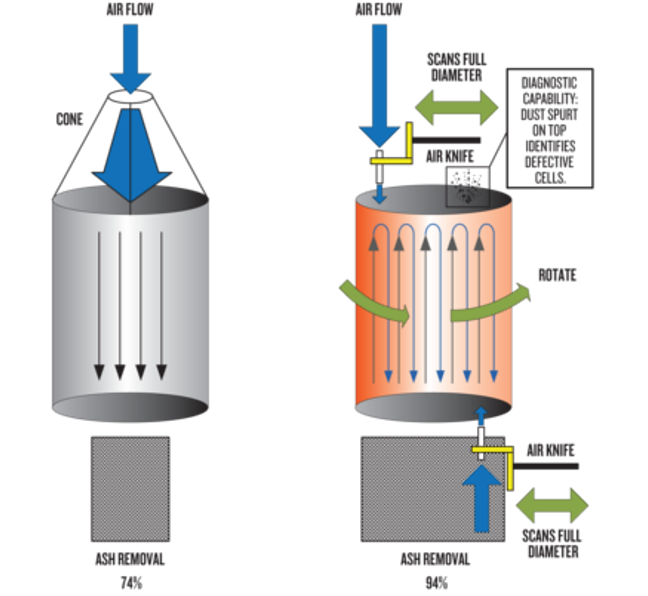 ---
FSX TrapBlaster 7
FSX TrapBlaster 7 Pneumatic Cleaner with patent-pending technology utilizes two air knives to remove 94% of the ash from your DPF. Compared to pulse air cleaners only removing 74% of the clogging material in your DPF, you get longer intervals between cleanings with the FSX TrapBlaster at Peterson Trucks.
---