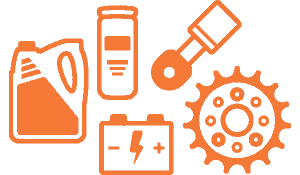 Parts Specials!
Special reduction prices and savings on the most popular parts of the season
FOR ALL MAKES
FLEETGUARD AIR FILTER AF1968M
Fits Freightliner, Peterbilt, Kenworth, Western Star, etc.
 
$99.95 EACH
FLEETRITE BATTERIES FLTBTS31925
Fleetrite By Clarios Batteries
 
$39.95 EACH
FLEETRITE BRAKE CHAMBERS FLT3030SB28
Brake Chambers
 
$9.95 EACH
FLEETRITE COOLANT FLTRELC5050G
Fleetrite Coolant, NOAT Red Extended Life, 50/50, Gallon
 
FOR ALL MAKES
DELCO REMY ALTERNATORS
We stock alternators for all makes. Peterbilt, Kenworth, Freightliner, Mack, Western Star, etc.
 
$269.95 EACH
REFRIGERANT WEiR134A
3+ = $264.95 EACH
5+ = $259.95 EACH
 
$328.49 EACH
PHILIPS COILED ELECTRIC & AIR CABLES PHL302174
Electrical/Air Assembly
 
$39.95 EACH
FLEETRITE BRAKE CHAMBERS FLT3030SCB20
Brake Chambers
 
$49.95 EACH
FLEETRITE BRAKE SHOES FLT4709E220K
Standard Brake Shoe Kit 4709E2 FMSI 20K Axle Rating
 
$74.95 EACH
MERITOR BRAKE SHOES XK2124709E2
Brake Shoes
 
$19.95 EACH
CHEVRON ENGINE OIL ZJB222290G3
Engine Oil, Chevron Delo 15W40
 
$1425.00 EACH
HOLLAND FIFTH WHEEL SAFXA351ALP
Holland 3500 Fifth Wheel Head. Left Release.
 
$49.95 EACH
FLEETRITE BRAKE CHAMBERS FLT3030LCB20
Brake Chambers
 
$57.95 EACH
SHOCK ABSORBERS GAB83456
Fleetline 83 Series Heavy Duty
 
$94.95 EACH
UNIVERSAL SEAT COVERS S181704XN1161
COVERALLs¨ Fits all makes durable machine washable and tight fitting.
 
$19.95 EACH
HEAVY DUTY ENGINE OIL ZJB257000G3
CHV DELO400XLESYNB10W30 3/1G
 
$49.95 EACH
SHOCK ABSORBER AMS66923
Monroe Gas-Magnum¨ 60 Shock Absorber.
 
UP TO $50.00 OFF
CUMMINS TRANSMISSION OIL PAN
UP TO $50.00 OFF SELECT Cummins Transmission Oil Pan
 
Prices in effect on RepairLink from October 1, 2023 through December 31, 2023, unless otherwise specified or while supplies last. Installed pricing does not include shop supplies or hazardous material disposal. Prices are subject to change, and do not include state and local taxes if applicable. Pricing and specific details may vary at participating International dealer locations. See dealer for details. The warranties found herein are those of the manufacturer and are not the warranties of Navistar, Inc. Artwork is for illustration purposes only and may not represent actual product.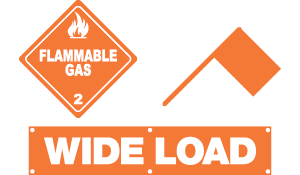 Heavy Haul Products by SafeTruck
SafeTruck Banners, Banner Mount Systems, HazMat Placards, Flags, and more.
---