The International RH Series is built to redefine the rules for productivity in local and regional haul applications. It's designed based on the feedback of hundreds of hardworking drivers as part of our DriverFirst™ philosophy, with a tight turning radius and the superior visibility needed to maneuver in tight spaces. It features an ergonomically advanced interior and instrument panel to enhance driver productivity and control.
The RH Series is powered by the International A26, a 12.4L engine designed to deliver optimal uptime as well as class-leading fuel efficiency, reduced weight and quiet operation. The RH Series from International – the truck you need when you need optimal maneuverability for your deliveries, and optimal productivity for your business.
REGIONAL HAUL
When short hauls are your bread and butter, time is your priority. So to keep you on schedule and profitable, the RH Series' delivers increased fuel economy, meaning less time at the pump and more time on the road.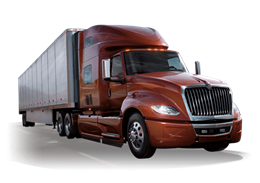 TANKER
You may not cover the most ground but you do handle the biggest loads. The RH Series was built to maximize load capacity without sacrificing maneuverability, durability or fuel efficiency.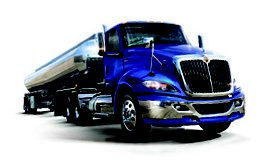 LOCAL DELIVERY
The RH Series' maneuverability and visibility make easy work of even the trickiest deliveries. And with lightweight options available, you can maximize your payload along with your profitability.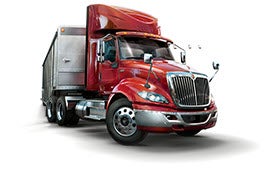 A VISIBLE DIFFERENCE
The RH Series was designed with safety and visibility in mind. By reshaping our doors and repositioning our cab mirrors, we've improved the driver's field of view, reducing vision-related accidents. Forward visibility is among the industry best at as little as 21 feet.
OUTSTANDING MANEUVERABILITY
With a wheel cut of 50 degrees and a curb turning radius of 27 feet 10 inches, the RH is made to provide optimal maneuverability.
THE ONLY ENGINE FOR THE JOB
Designed with Uptime in its DNA, the 12.4L International A26 is the perfect engine for the RH Series.
UPTIME
Backed by the industry's best in class 2 year, unlimited mile, unlimited hour warranty.
WEIGHT
At 2299 lbs., the 12.4L International A26 is the lightest engine in its class and lighter than most big bore 15L engines.
NOISE
One of the quietest engines in its class.
FUEL EFFICIENCY
Up to 5% more fuel-efficient than the 2017 N13 engine.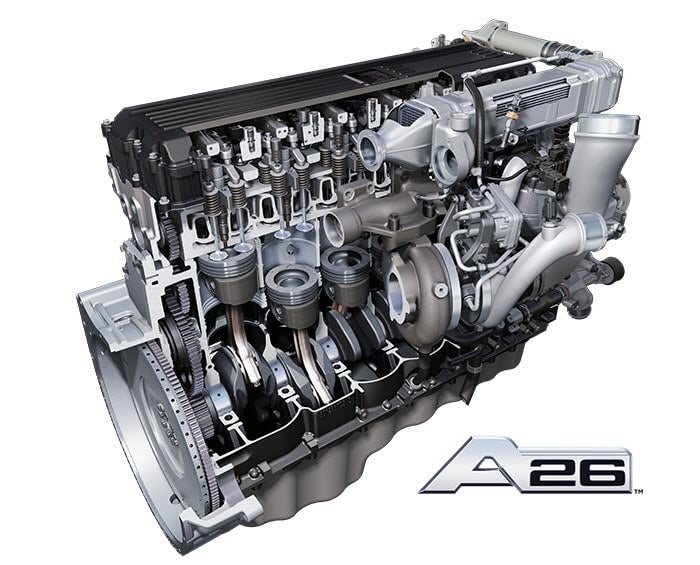 DAY CAB
With the RH Series driver-centric cab design, intuitive controls are well within reach, while completely reimagined doors provide greater driver and passenger comfort in either of our two day cab options available.
SLEEPER CAB
The RH Series offers three sleeper configurations to meet the needs of regional-haul drivers, improving overall comfort and accessibility, including ample cab headroom and legroom.
56" Hi-Rise Sleeper Standard Day Cab
56" Low Roof Sleeper
Automatic
Allison 3000: 5, 6 speed
3414 RHS
Automated Manual
Eaton Endurant: 11, 12 speed
Eaton Fuller UltraShift PLUS: 13, 18 speed
Eaton Fuller UltraShift PLUS LSE: 16 speed
Eaton Fuller Advantage: 10 speed
Manual
Eaton Fuller Advantage: 10 speed
Fuller: 10, 13, 15, 18 speed