Some Trucks Work. The International HV Series Works Smarter.
INCREASED UPTIME
Over 100 years' experience building vocational trucks has resulted in a truck designed to be on the road and at the worksite, not in the service bay.
DRIVERFIRST
Putting the driver at the forefront means we designed the HV Series around the people who use it, for maximum safety and comfort.
INTEGRATION
Our advanced Diamond Logic Electrical System streamlines truck chassis and body equipment integration and performance.
Concrete
A structure is only as strong as its foundation. You know that. We know that too, which is why the HV Series sits on the strongest strength-to-weight frame rail options in the industry.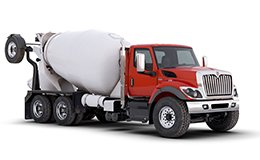 Construction
The job is demanding, so you demand a lot from your truck. The HV Series meets that demand, in spades. Tough enough for any work site, it's also built to work smarter, with an interior built around you.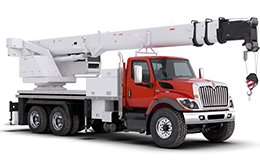 Municipal
Extreme weather, meet extreme truck. Whether you drop in the A26, the Cummins B6.7 or the Cummins L9, the HV Series has the power to move that snow out of the way.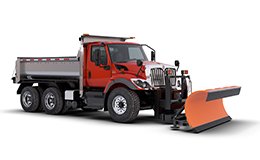 Utility
You make the town work, so your truck needs to work flawlessly. The Diamond Logic Electrical System in the HV Series is designed to integrate seamlessly with the body of your truck, making system operations as easy as the push of a button.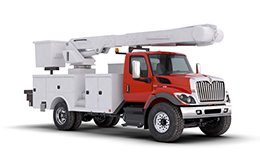 Diamond Logic Electrical System
The International Truck Diamond Logic electrical system is considered the most advanced in the industry—and for good reason. Diamond Logic streamlines chassis and body equipment integration and allows customers to program automated tasks. This means more consistent performance and increased equipment protection and crew safety.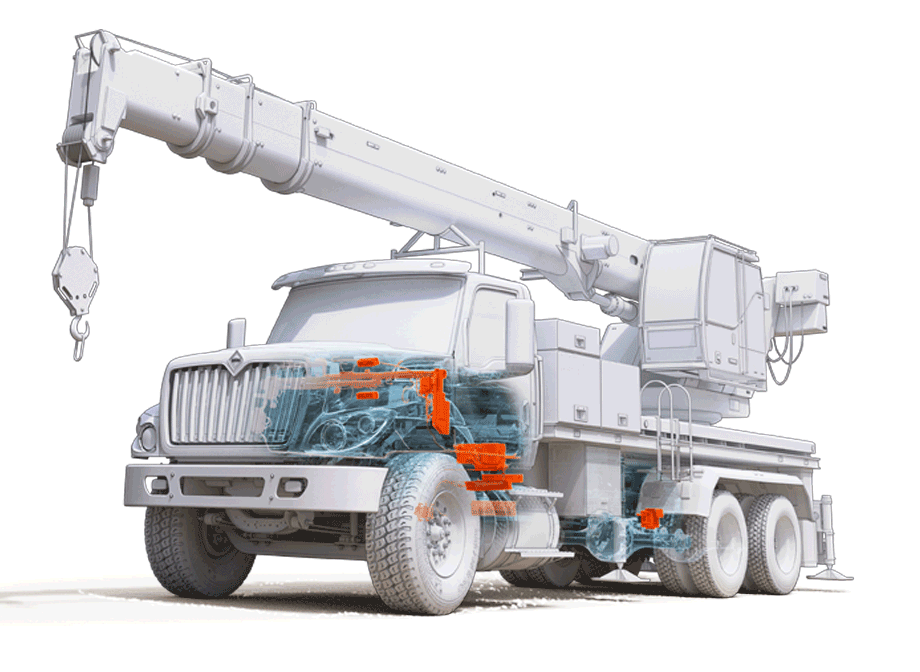 The Right Engine for the Job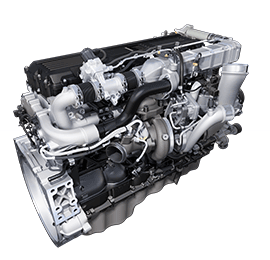 International A26
Lightweight, Quiet, and Efficient Power
The lightest engine in its class and the quietest engine we offer, the International A26 is the ideal engine for the vocational applications.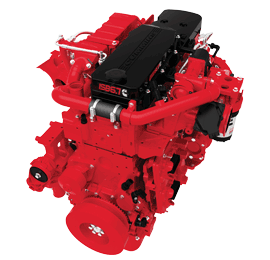 Cummins B6.7*
The Engine of Choice for Medium Duty
Our best-selling engine for a reason, the B6.7 brings powerful performance, fuel economy and the durability you need for all medium duty applications.
Cummins L9*
A Smooth Operator
Cummins reliability engineering and efficiency shines with the best-in-class power density of the L9.
Day Cab
You've already got a window office; now explore the freedom of room to maneuver. The 82"-wide cab boasts nearly 40" of headroom and 30" of legroom for driver and passenger comfort.
Extended Cab
Get more from your on-the-job command center with an additional 26" that accommodates extra passengers and available bench seating. Nearly 40" of headroom and 82" width gives everyone room to move, even on the longest trips.
Crew Cab
Call in the crew with a generous 44" extension, spacious rear passenger room and rear cab doors that open a full 85 degrees.
Automatic
Allison 2000, 3000, 4000 Series: HS, EVS, RDS
Automated Manual
Eaton UltraShift PLUS: 10, 11, 13, 18 speed
Eaton Fuller Advantage: 10 speed
Manual
Eaton Fuller: 6, 10, 11, 13, 15, 18 speed
Classic
Working smarter means working comfortably. That's why we've designed an interior that features easy-to-clean soft touch vinyl, an overhead console with retainer nets, an eight gauge cluster with 3.5" display, up to three USB ports, four cup holders and more.
Diamond
The HV™ Series is tough, but certainly not tough to drive, especially with premium upgrades that include padded soft touch door panels, black cherry accents, and a big 5" color display panel make every ride, and every job, a little easier.
113" BBC Set-Back Front Axle
GVW: 53,000-73,000 lbs.
Wheelbase: 146 - 311"
Axle Configurations: 4x2, 6x4, 8x6 Tridem
113" BBC Set-Forward Front Axle
GVW: 53,000-73,000 lbs.
Wheelbase: 161 - 325"
Axle Configurations: 4x2, 6x4, 6x6, 8x6 Tridem
107" BBC Set-Back Front Axle
GVW: 51,000 - 68,000 lbs.
Wheelbase: 136 - 340"
Axle Configurations: 4x2, 6x4
107" BBC Set-Forward Front Axle
GVW: 53,000-66,000 lbs.
Wheelbase: 144 - 311"
Axle Configurations: 4x2, 4x4, 6x4, 6x6